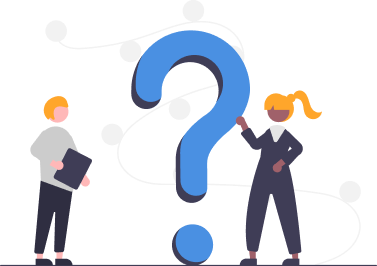 Kenapa bergabung dengan Kelas.work?
Kelas.work merupakan platform online yang menyediakan berbagai konten video pembelajaran dengan topik yang sesuai dengan kebutuhan pencari kerja untuk meningkatkan kualitas pencari kerja dan memenuhi kualifikasi kerja
Bertransformasi Bersama Kami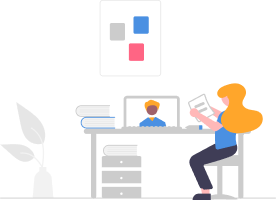 Dapatkan pengalaman mengajar secara online yang bisa diakses oleh seluruh masyarakat Indonesia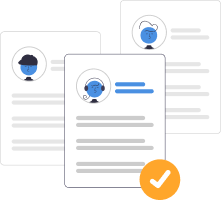 Memotivasi peserta dalam mencari pekerjaan dan memenuhi kualifikasi pekerjaannya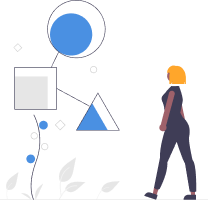 Menjadi inspirasi dalam berkarir di bidang yang kamu tekuni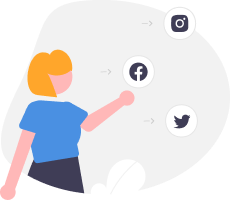 Kami akan selalu aktif memasarkan konten video pembelajaran kamu sehingga siapapun dapat mendapatkan ilmu yang kamu berikan
Kami akan mendukung penuh pembuatan materi dan bahan ajar. Kamu juga bisa shooting di studio kami secara gratis!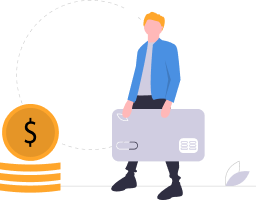 Kami akan memberikan penghasilan yang terpercaya melalui pembayaran elektronik yang bisa kamu dapatkan dalam pembuatan kelas
Buat Materinya!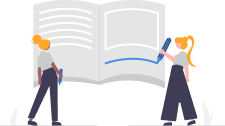 Kamu bisa memulai membuat materi kelas yang sesuai dengan bidang yang kamu tekuni. Materi terdiri dari minimal 10 chapter dengan rangkaian subchapter dan pokok bahasan yang dihimpun menjadi dokumen silabus materi
Kami juga akan memberikan feedback untuk materi yang sedang disusun, sehingga kamu bisa membuat kelas yang berkualitas dan sesuai dengan kebutuhan user
Mentor Kelas.work
Ayo bergabung dan berkontribusi bersama mentor Kelas.work lainnya untuk mengedukasi masyarakat Indonesia
Nanto Poerwanindyo, S.Hum., M.M
Ex Marketing Manager at Perumnas
Pangeran Ambia Furqan S.Psi, CPHRM, CHRBP
Executive Board - People Function Head at PT Bank Amar Indonesia Tbk.
Alexandre Gerardo, CFP®, QWP®
Financial Planner dan Co - Founder of Real Mindset ID
Kristine Emalia
Founder Karyawan Millionaire , Komunitas Bisnis Internet Dash
Verena, S.E., M.A.B.
Accounting Supervisor PT Greenwood Sejahtera Tbk
Christoforus Vio
Business Development di Top 3 E-wallet
Novita Lestari
Lecturer- One of The Private Universities in Indonesia
Alif Panji Purna
Strategic Management Specialist - One of The Biggest Media in Indonesia
Yafet D. Kristian, S.KOM, M.M, CH, CHT, SATIR
AVP learning & Development One of Multinational Bank in Indonesia
Vina Andhiani Muliana Omar, S.P., M.I.Kom
Executive Assistant to Group CEO MIND ID
Pieter Andrian, MM, MBA
Vice President Group HR Emtek
Dr. Harry Patria, M.T., M.S.E.
CEO & Chief Data Strategist di Patria & Co
Maman Tadarusman S.E., CH. CHT.
Manager Assistant of People Development PT Dharma Agung Wijaya Group
Wirayanti
Penjahit dan Content Creator
Henny Andryani
Founder Tvesday Project Professional Product Photographer
Tatang Wibowo
Hair Artist dan Founder Hair Studio The South Cut
Madeline
Professional Make Up Artist dan Founder Linemakeupartist
Linda Bella Anggela
Founder of Beflorist
Sumbaga B Abdurrozaq & Santoso Budi
Ex-Barista at Janji Jiwa | Ex-Headbar of Orka Coffee
Dewi Christine
Professional Hair Stylist
Jufti Achmadi Hakim, ST., CFP®, QWP®, AWP.
Certified Financial Planner | Qualified Wealth Planner
Deodatus Utomo
CEO of Bithour Production
Mentari Mutiara, S.E.
Tax Accounting Manager
Vina A. Muliana
BUMN Professional Career & Content Creator
Paramitha Rusli
Professional Graphic Designer
Dhea Anugerah Putri
Founder of Toffee Treats
Dendi Amrin
Professional Tax Officer
Achmad Ziki Rahmad Hidayat
Co-Founder of Zyta Delia
Sello R. Pradityo
Former Senior Manager of Leadership Development Program - Danone Indonesia
Yoshirini Yoshida
Accounting & Tax Specialist
Fanny Naftalena
Professional Account Officer
Kevin Aprilio Kurniawan
Senior Brand Marketing di BAT Indonesia
Fajar Alam
Professional Chef & Foody Creator
Fadel Yulian, S.M
Copywriter & Digital Marketing Specialist Founder of Lapak Kata
Nadya Fallanda Sutedjo
Professional Legal Officer
Ekky Arransyah
Founder of Karna Picture dan Sandhyakala Sinema
Henry Sianipar
Executive Produser Liputan6 SCTV
Jason Widjaja
Senior User Experience Researcher at DANA
Juan Intan Kanggrawan
Head of Data Analytics & Digital Products Jakarta Smart City
Himawan Pradipta
Lead UX Writer at Flip
Siti Nur Aulyana (@nonirichan)
Makeup Artist
Nadla Hairinisa
Enterprise Risk Management
Mahardhika Sulistyo
Product Design Lead at ALAMI Sharia
Dhika Putra Munggaran
Social Media & KOL Specialist
Nugraha Abdillah
HUMAN RESOURCES BUSINESS PARTNER | HRBP CERTIFIED
Dheni Triadi Sudewo, S.Si, FSAI
Head of Actuarial Pricing at Multinational Company
Ahmad Daurroffi
CEO of URRO FILMS
Eka Derianita
Sr. Social Media Specialist at Alterra Bills
Tyo Prasetya
Digital Marketing Expert at PT Gudang Garam Tbk
Agatha Oktavina
TikTok Content Creator & Owner @Oktave.co
Rizky Aulia Ramadhian
E-Commerce Live Stream & Campaign Analyst
Hansen Wiguna
ex Business Analyst at Jakarta Smart City
Didit Bagus Prasetyo
IT Consulting
Risya Nurfitriani
Growth Marketing at Telkomsel
Veronica Ayu
Customer Experience Specialist
Selvi Winata
Executive Secretary
Hadi Wijayandi
Product Manager at Otto Digital Group
Tania Maracynthia Dewi
Customer Service Officer
Alvin Novalino
Internal Audit & Risk Management at PT TBS Energi Utama Tbk
Tubagus Imam Satrio
SEO Specialist at IDN Times